Heart-Centered Design Of Stainless Steel Products For Fitout Project
Art is the carrier that connects the spirit of space not a simple restriction on some kind of addition or subtraction , sometimes in a deconstruction implement another kind of anti-destructuring ----Simon, Art Advisor
Inoxfurt factory cooperative with the designer to let the idea come true, which is apprecaited by the clients.Let's follow us to enjoy a project that how we made the stainless steel wall screens,the reception dividers, room dividers and satisfied with the clients requirements,we are always to be a good supplier, a good consultant.
When it is just the idea, we made a model to simulate the finished product and adjusted some details.
Walking in from the entrance, where there's art. Looking at it from a distance, it looks like an ocean wave, if you look closely, it looks like a big fish, and when the waves roll over, it turns into a bird... The designer uses artwork to realize the point of the story. The artist reshapes and decomposes the natural objects, and adds the hidden symbols of the spiritual level, so that the objects have a broad character and vitality like the ocean waves. The work is fixed in the natural madness, and achieves a delicate poetic balance in the contrast between movement and stillness.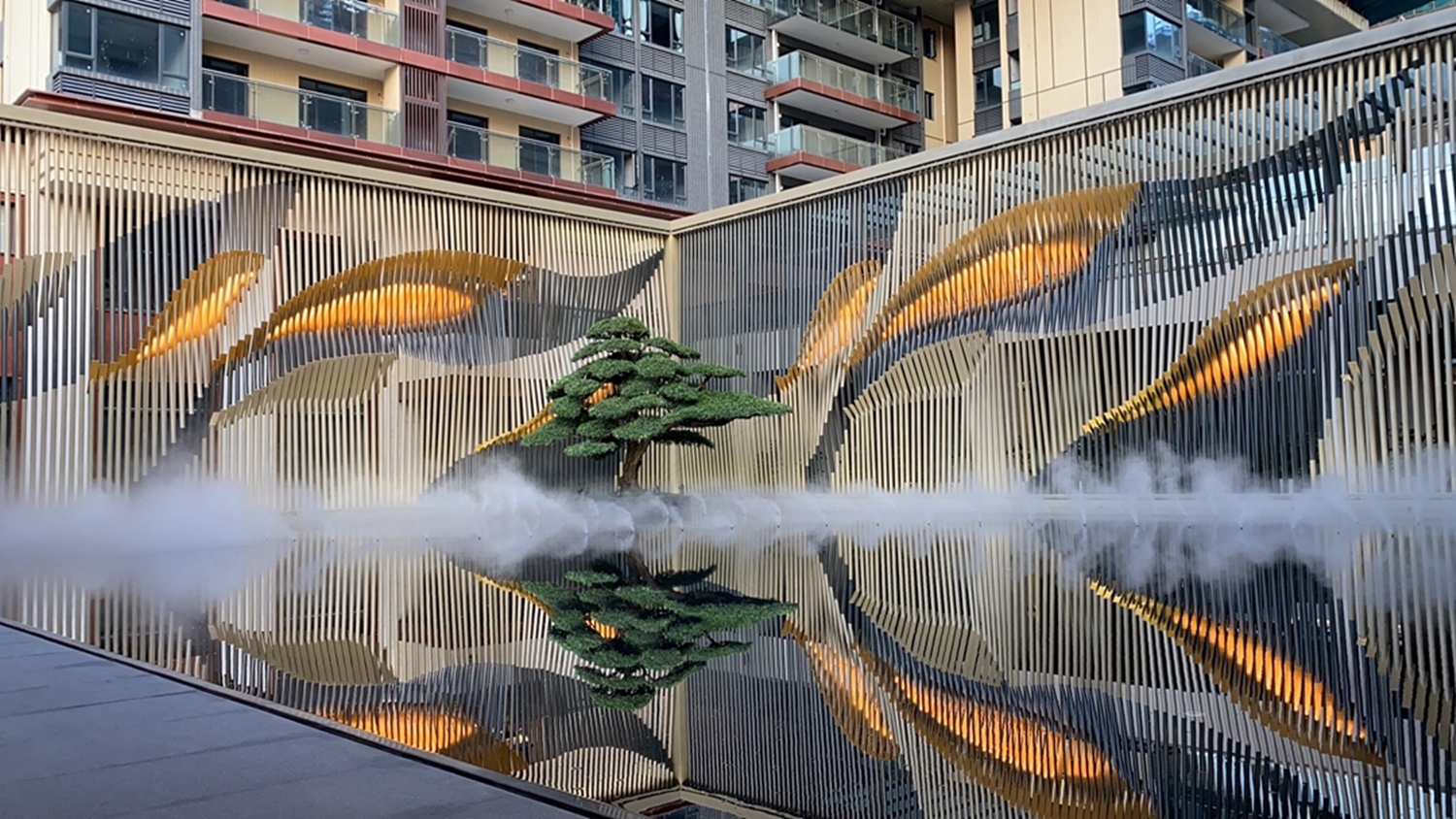 When the night coming, the pattern becomes more vividly.
In the reception area, courtesy is established in restraint, and the realm where the mountains and rivers are in the heart is perceived by everyone, and the happiness with spiritual value is embodied here. The art form of Xiaoyao is brought into the natural context of the modern East.
The comfortable and elegant atmosphere of negotiation has risen to a light expression that is exposed to the outside world. The champagne-colored stainless steel screen, with the lightness of color and the delicate and warm touch, escapes from the deep sense of the surrounding, and carries the privacy and relaxation of people's conversations.